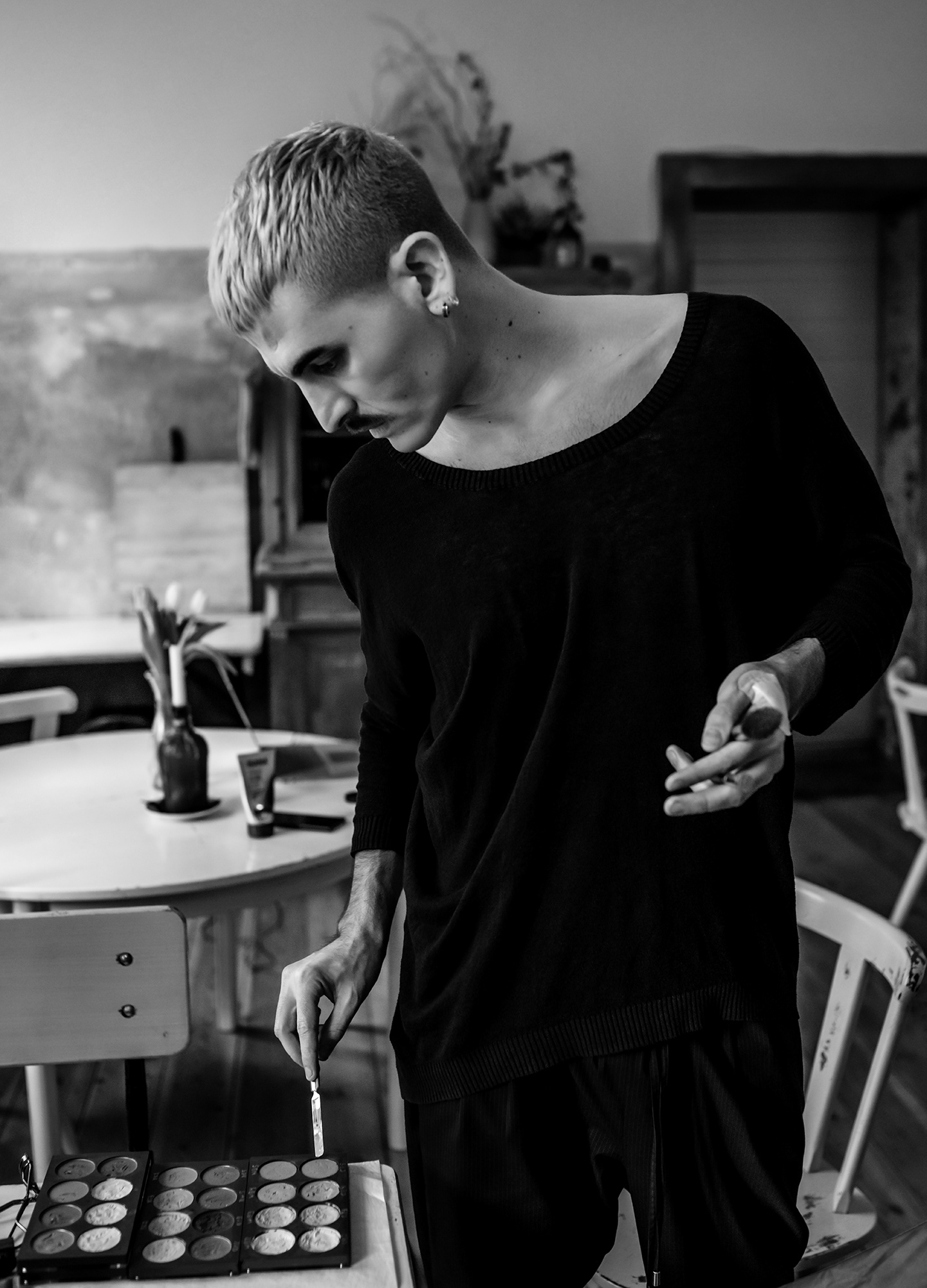 Pablo Barckhahn (Santiago, Chile). 
I am a former classical and contemporary dancer with more than twenty years of experience in the artistic field.  I decided to start my career as an artistic makeup artist in Berlin.
I started my studies as a professional makeup artist and hairstylist at MUD school Berlin where I acquired knowledge about artistic makeup. 
My work areas comprise essential beauty; studio; brides; airbrush;  black and white; invisible; TV; shootings; characters; high fashion and avant-garde make up.
All products I use are cruelty free and sustainable, in-line with my commitment with the environment.